Post by Princess Tiana on Mar 3, 2014 5:48:52 GMT -5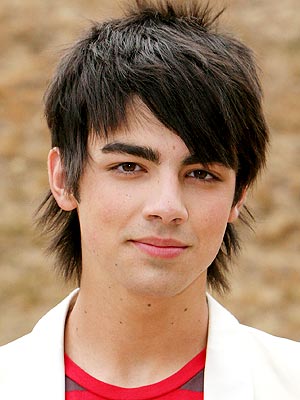 Character Name: Prince Naveen
Played By: Joe Jonas (Negotiable)
Description: Prince Naveen is native to the kingdom of Maldonia, where he lives alongside his parents, the king and queen, and his younger brother, Prince Ralphie. Naveen is quite the freeloader, and has spent all his life being waited on, never learning to do a thing for himself, including activities as basic as simple cooking. His parents didn't seem to mind, and were apparently too busy running the kingdom to have time with their son, as Naveen stared during his meeting with Tiana that his mother had servants read him stories before bed every night, implying she was never available to do so. By the time of adulthood, the King and Queen of Maldonia finally had enough of the prince's lazy antics and excessive partying, so they cut him off from the family wealth, forcing him to either get a job, or marry a rich young woman.
Of course, his laziness was what ultimately fueled his decision to marry back into wealth, but upon meeting Tiana, he slowly begins to realize the selfish ways he's been living, and comes to understand hard work will eventually pay off.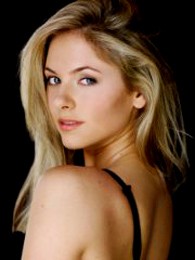 Character Name: Charlotte La Bouff
Played By: Kate Todd (not-negotiable)
Description: Ever since early childhood, Charlotte has been doted on and given everything she wanted, and thus gained a very spoiled and superficial personality, but though she can act self-centered, the lovely debutante is generous and is by no means selfish. She has always dreamed of marrying a prince and living a storybook life, thus would wear beautiful princess dresses as a little girl, made for her by Eudora, the finest seamstress in New Orleans, who also happens to be the mother of her best friend Tiana.
She's a ditzy, implusive diva filled with spunk and flare. She shows no ill will to Tiana even though Prince Naveen wanted to wed Tiana rather than her, and kisses a frog for her even though she won't get to marry Naveen, thinking she is the princess who must kiss the frog to break the spell.
Character Name: Eudora
Played By: Ashanti (Negotiable)
Description: She is the mother of Princess Tiana and the widow of James. She is her daughter's confidante and wants her to be happy. She also doesn't want her daughter to overwork too much. According to Mr. La Bouff, Eudora's the finest seamstress in all of New Orleans, having made most of his daughter's dresses (Eudora's very well-respected by the La Bouff family). Similar to the King in Cinderella, Eudora wants Tiana to get married and have children so she can be a grandmother.
Character Name: Louis
Play-by: Your choice
Description: Early on in the story, Louis was meant to be incredibly cowardly, phobic, and timid to the point where even frogs can frighten him. Eventually, however, directors John Musker and Ron Clements changed the character into what we see today.
Also, according to The Princess and the Frog's DVD commentary on the film, Louis was, at one point, meant to be a human with a passion for music. However, he was a terrible musician and eventually went to Dr. Facilier to gain the ability to play the trumpet through magic. Facilier gave him the ability, but turned him into a gator as well, leaving Louis stranded in the bayou trying to find a way to reverse the curse just before meeting Tiana and Naveen. The idea was soon dropped for being too complicated for the story.