Post by Dorothy Gale/Sarah Hudson on Feb 27, 2014 5:29:22 GMT -5
WANTED: Wizard of Oz Characters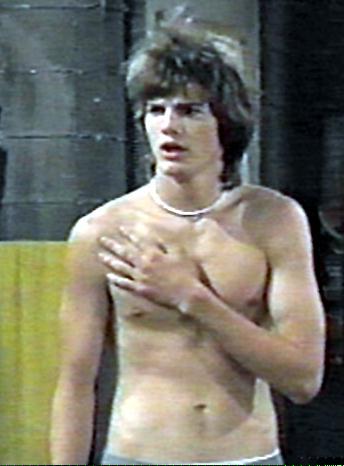 Character Name: The Scarecrow
Played By:
Ashton Kutcher (negotiable)
Availability: OPEN
Description: The Scarecrow was the first traveling companion
Dorothy Gale and Toto discovered along her journey to the
Emerald City to see the Wizard of Oz, and eventually became
known as one of the cleverest citizens of the Land of Oz.
His disposition is so kind and considerate, obliging and
honest that all who know him love him.
Because he is stuffed with straw, the Scarecrow
can never get hurt, though he is awkward in his movements.
He never tires, and never needs to sleep or eat.
He also sees very well in the dark.
The only thing he fears is fire.


Character Name: The Cowardly Lion
Played By:
Topher Grace (Negotiable)
Availability: OPEN
Description:
He is nearly as big as a horse, with clear, intelligent
eyes and a bushy, tawny mane. He often wears a brightly colored bow on his tail.
The Cowardly Lion was born without courage. The other animals expected him
to be brave, so he bluffed and became a bit of a bully.


Character Name: The Tin Man
Played By:
Zac Efron
(negotiable)
Availability: OPEN
Description:
He is a man made entirely of shiny silver tin, and cleverly
jointed together, although he rattles and clanks a little as he moves.
He always carries his handy Axe and
he is tireless and has no need for food or drink,
but he was prone to rust before he was nickel-plated.
With or without a heart, he was all along
the most tender and emotional of Dorothy's companions
(just as the Scarecrow was the wisest and the Cowardly Lion the bravest).


Character Name: Glinda the Good Witch
Played By: Sunny Mabrey (non-negotiable)
Availability: OPEN
Description: She is unbelievably beautiful and fair. She is stately
and statuesque and appears very young, though she is rumored
to be hundreds of years old. She is tall and wears splendid and elegant
ball gowns that trail behind her as she walks. Her eyes are as blue as the sky
and always frank and smiling. Her hair is a deep and rich red with hints of gold,
finer than the finest silken strands, flowing in ringlets over her shoulders and
down her back. Her cheeks are the envy of peach-blows and her mouth is
enticing as a rosebud. She wears no jewels, for her beauty would shame them,
she is too beautiful and gorgeous for any type of jewellery.
The only piece of Jewellery she wears is a crown upon her head of Ruby red Gems.



Character Name: Ozma
Played By: Payton List (Negotiable)
Availability: OPEN
Description: She is the long lost daughter of the long dead King Pastoria and
rightful ruler of the land of Oz.
Even though she is immortal because she
was born and lives in a Fairy Land, Ozma looks like a young girl,
no older than sixteen. She is described to appear to be one of the
prettiest girls in the entire world.
She is fresh and beautiful, radiating life and
magic. Her eyes sparkle like big diamonds, her lips are
the color of the finest
tourmaline, and her hair is long, curly and the color of ruddy gold.

Princess Ozma is an exceedingly benevolent and compassionate ruler,
who never loses
her temper or resorts to violence, and does not believe
in destroying even her worst enemies.
Ozma wears only the finest clothing.
She is always dressed up formally and is seen in elegant, gauzy
gowns that hang
off her shoulders with adorned embroidery designs of pearls and sparkling Gems.

Her dresses are usually the color of pure white or emerald green.
She wears a golden crown upon
her head with bands that are decorated with
Emeralds and run across her forehead that say 'OZ' in the middle.

Big giant flowers of poppys or roses are placed on each side of her head.

She is always seen with a golden sceptor that also is engraved with Gems and fine jewels.

It is said that Ozma must always have her way but is generally kind,
caring and rules the land of Oz fairly.
She is dedicated to her people and
makes sure all of her subjects are happy and content.
Her heart and mind
are as lovely as her outside person. Princess Ozma is a people pleaser and is a quite

social Princess. She even eventually invited several people from the outside
world to come live in the Land
of Oz, most notably Dorothy Gale,
her best friend from Kansas.