Post by Elsa Vetur on Feb 27, 2014 4:18:25 GMT -5
ℱʀᴏᴢᴇɴ Cʜᴀʀᴀᴄᴛᴇʀs

Knowledge of Frozen is requested but not necessary as this is for an alternate version of the movie. That being said: please keep in mind there will be spoilers.
After fleeing her coronation, Elsa retreats to the mountains outside of Arendelle where she creates the ice castle. When Anna goes looking for her with Kristoff, Olaf, and Sven, Anna is accidently struck with Elsa's powers. Her heart then begins to freeze. Despite that, Anna still tries to make Elsa leave with her which is when Marshmellow is conjured. He chases the group away, and later fights Hans and his men when they try to attack Elsa. With her heart slowly freezing, Kristoff takes Anna to the trolls he lives with. There they explain what is occuring within her; however, even they do not know the full extent of Elsa's magic. They tell Anna only an act of true love may unfreeze her heart, and so she is taken back to Arendelle to meet with her fiance, Hans. By this time, he and his remaining men have returned and Elsa has fled the lands of Arendelle in hopes that the snow would then thaw. Left alone with Hans, the prince explains his true motives which crushes Anna, and does nothing but speed up her freezing heart.  He leaves, locking the door behind him, and leaving a weak Anna behind to die. Olaf manages to find her and together they escape the castle where they find Kristoff and Sven. Realizing Kristoff is her true love, they share a kiss, but it does nothing to help. Her heart freezes before anyone can think of anything else to do. With her heart frozen, Anna becomes the Ice Queen. A cruel and ruthless ruler of Arendelle who shows little emotion towards her desperately hungry citizens. Realizing there is nothing he can do, Kristoff leaves with Olaf and Sven who attempt to hunt down Elsa who is their last hope to get the old Anna back. Anna realizing their goal sends out her army of equally cruel soldiers to stop them. Kristoff, Sven, and Olaf managed to beat or avoid them several times before locating Elsa. When they finally found her, Kristoff explained the situation in Arendelle to a horrified Elsa. The group immediately set out toward Arendelle, but on the way there they were ambushed by Anna's soldiers. The attack caused the group the separated. Elsa and Olaf made their way to Arendelle while Kristoff and Sven ended up in Oz.  While there the pair were subjected to multiple, increasingly difficult tasks. Which eventually awarded Sven with a special ability and Kristoff his wish to return to Arendelle. Upon arrival, Kristoff and Sven realize they are too late. Arendelle is reduced to a pile of rubble and broken stone. Having lost all hope of seeing Anna again, Kristoff leaves with Sven and wonder the land until finding Lancelot and his group of survivors.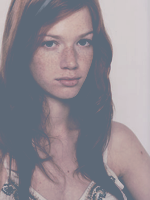 Name: Anna of Arendelle
Play-by: Anna Lutoskin (negotiable)
Availability: OPEN

Before her heart was frozen, Anna was a kind girl with little worldly experience. She's courageous, smart, and funny. She cares deeply for those around her such as Kristoff, Elsa, and Olaf. However, everything changes once her heart is frozen. She is the ruthless leader of Arendelle who has no sympathy for the weak. She is determined to stop Kristoff and Olaf from finding her sister at any costs. Even death. Which is proven when she sends her soldiers after them after leaving Arendelle. After the curse was enacted, Anna, like everyone else, was taken to Storybrooke. There she is an adopted only child who always gets her way. She bullies Elsa often when they are at school, and despite their physical similarities, neither realize the are related.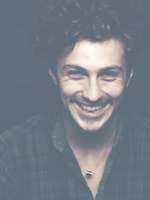 Name: Olaf the Snowman
Play-by: Aaron Johnson (non-negotiable)
Availability: TAKEN

Olaf is a goofy snowman created by Elsa when she was a child. He assists Anna in her effort to bring Elsa back to Arendelle. After their failure and Anna's corruption, Olaf leaves with Kristoff and Sven to find Elsa. Upon finding her, the group is split up. Elsa and Olaf decide to return to Arendelle to try and help Anna. Their mission is then interrupted by Regina's Curse which sends them both to Storybrooke. There Olaf has taken the form of a human.He is, like Elsa, a nerd who is often bullied. That is how they meet in Storybrooke, and since then they have been best friends. After the curse is broken, Olaf reverts to his previous form as a Snowman which upsets him. The two of them then try to find a way to make him human for good.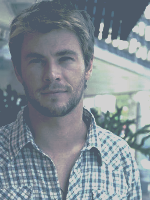 Name: Kristoff Bjorgman
Play-by: Chris Hemsworth (negotiable)
Availability: OPEN

At times grumpy and selfish, Kristoff is an all around 'good-guy' despite his flaws, and he shows great love towards those who show him love and sympathy. Initially Kristoff lived alone with only his reindeer, Sven, as company, he was later adopted by the trolls. After encountering Anna on her way to find Elsa, Kristoff and Sven join her. As the journey continues he develops feelings towards her. Though once his kiss does not stop her heart from freezing, Kristoff fights off his growing feelings towards Anna. Eventually leaving once her heart has become completely ice. Along the way, Kristoff manages to find Elsa whom he explains the situation to. They agree to head back to Arendelle, but not before a chance encounter tears them apart and drives Kristoff and Sven into the land of Oz.

Name: Sven
Play-by: No idea. You pick.
Availability: OPEN

The loyal companion of Kristoff. Though not the brightest bulb in the box, Sven has unwavering morals and a strong work-ethic. He has been with Kristoff his entire life, and would do anything for him. Including helping him realize his feelings for Anna. After her heart was frozen, the two left in search of Elsa. After later being seperated from Elsa and Olaf, he and Kristoff end up in Oz, and after completing a series of odd yet increasingly difficult tasks he is gifted with the ability to transform between human and Reindeer.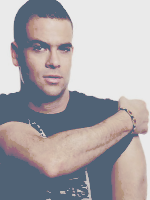 Name: Marshmallow
Play-by: Mark Salling (negotiable)
Availability: OPEN

The second snowman Elsa conjured, Marshmallow is more of a guardian than a companion like Olaf. He is big, rough, and (to most) intimidating. He also lacks in intelligence. He chased off Anna and the group and later fought Hans and his men when they attacked Elsa at the ice castle. When Elsa fled Arendelle she left him behind as well without thinking. When Regina's Curse was enacted Marshmallow was also swept off to Storybrooke, and like Olaf, he gained a human body. (Which he later lost when the curse broke.) That being said, he prefers the life of a snowman. Its a lot less complicated, and easier for him. Despite being left by Elsa he still feels a need to protect her even in Storybrooke.



If you would like any addition information about any of the characters feel free to message me. [: