Post by Sookie Write|Anna on Apr 7, 2014 22:32:01 GMT -5
Character Image: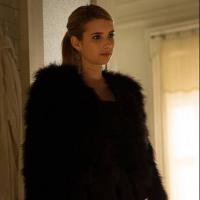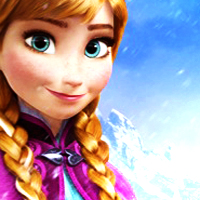 Image/Face claim:
Emma Roberts
Name:
Sookie Write | Princess Anna of Arendelle
Gender:
Female
Age:
15
Occupation:
High school Student | Princesses
Family:
Elsa (older sister), The King and Queen of Arendelle (parents; deceased) | Adopted by Kevin and Grace Write (Foster parents; alive)
Friends:
Elsa, Kristoff (boyfriend), Olaf, Sven, Pabbie, Trolls, Kai and Gerda, Oaken, Arendelle's royal guards, Arendelle's citizens.
Enemies:
Hans
Strengths:Weaknesses:Quote:Personality:
Frozen- She's this eccentric, socially awkward person, and isn't as graceful. She acts before she actually thinks things threw. Being some what impulsive she has a good amount of innocents with in her. She can seem like a free spirit and longing for the day where she wouldn't be confined with in the walls of her kingdom. Anna is also a helpless romantic as well. She often longs for the day where she encounter her true love. Even though she might seem naive person (Almost getting married to a stranger when she first met him), she can hold her own when it comes to defending herself. Her sister was her world for the longest time until her sister confide herself to her room. It caused a deep heart break with in her when she found out she would never see her sister again until she was 18 years old. She always tried her best to establish a relationship with her even when her sister ran off. She went after to her in hopes in bring her back home. She is a very optimistic and hopeful kind of person. Even in the most grim moments. She was perhaps the only person who ever believed in her sister and never gave up hope on her. Even though she can give people the benefit of the doubt, she is often hard on herself. Finding herself to be just a normal ordinary person that no one will ever love. Already someone had used it against her (she still isn't aware of it yet). But it would be her biggest disadvantage.
Storybook- Sookie is very distant towards others and often seems liked a selfish person. She cares for no one but herself. She doesn't trust others and always sees the downside of everything. She can seem two faced and manipulative towards others. She is very smart, clever, and charming. She can be civil in her own way and when she wants to. Often giving people a dirty look like she is more superior then them. She doesn't like seeing people happy because she isn't happy. She is often seen as cruel and unkind towards others. Queen B she holds the title well. She is naive at the idea that even though she is big and bad she acts before thinking things threw. She'll back talk anyone and sometimes it someone she shouldn't but she doesn't care unless it prevents or stops her from what she wants. She is a determined person and when she sets her mind on something you can't sway her from it no matter what. She thinks of her self as hot shit and if anyone thinks she ugly that they are stupid and blind. She gives the meanest insults and will point out any flaws someone else might have. Even though she herself has the biggest flaw of them all. Heartless.
History:
Can be from Wiki. Just make sure to link the source.
Likes:Dislikes:Roleplay Example:
Merida and Scar[/quote]
Lastly... Where did you hear about us?
member